Production Team - John D'Agostino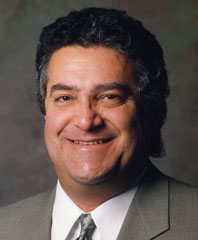 Born into a musical family (dad was a bandleader in the Big Band era), John brings almost 50 years of diverse musical and entertainment experience to the Primal Twang project. He was a first-chair percussionist in San Diego youth orchestras at age 9, and at 15 joined a popular local rock band that competed with in a city-wide battle of the bands with a group whose lead guitarist was 14-year-old Anthony Leigh Adams, co-writer/director of Primal Twang. The two later became fast friends while majoring in English and minoring in music at San Diego State University.
After graduation, John owned a record store, formed a progressive-rock band that was courted by Chrysalis Records on the strength of two record-industry showcases at L.A.'s famed Troubadour, reached the finals of a national songwriting competition won by Kim Carnes ("Bette Davis Eyes"), won journalism awards as a music columnist for the Los Angeles Times, wrote comedy material for Joan Rivers and the late Red Buttons, and shared the stage with Burt Bacharach, Henry Mancini, and James Horner as moderator of a series of film-music programs celebrating ASCAP's 75th Anniversary.
When John was Vice President of Public Relations at Taylor Guitars, he earned an Emmy nomination for directing The Liberty Tree Guitar documentary, which he wrote and co-produced with Primal Twang camera operator Larry Clark. In July 2006, The Liberty Tree Guitar was aired on public television throughout New England.